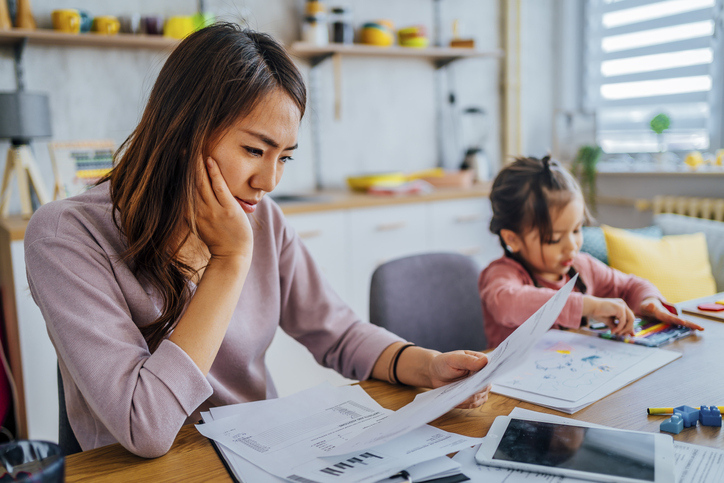 Pawn shops have been around for centuries and are often overlooked as a valuable resource during economic downturns. When a recession hits and inflation rates rise, many people find themselves in need of fast cash. Pawn shops can be a great solution for those in need of quick cash loans without the hassle of a traditional bank loan.
In this article, we'll explore how pawn shops and pawning can help during both a recession and inflationary periods, as well as how to find pawn shops and pawn loans near you.


Pawn Shops: A Brief Overview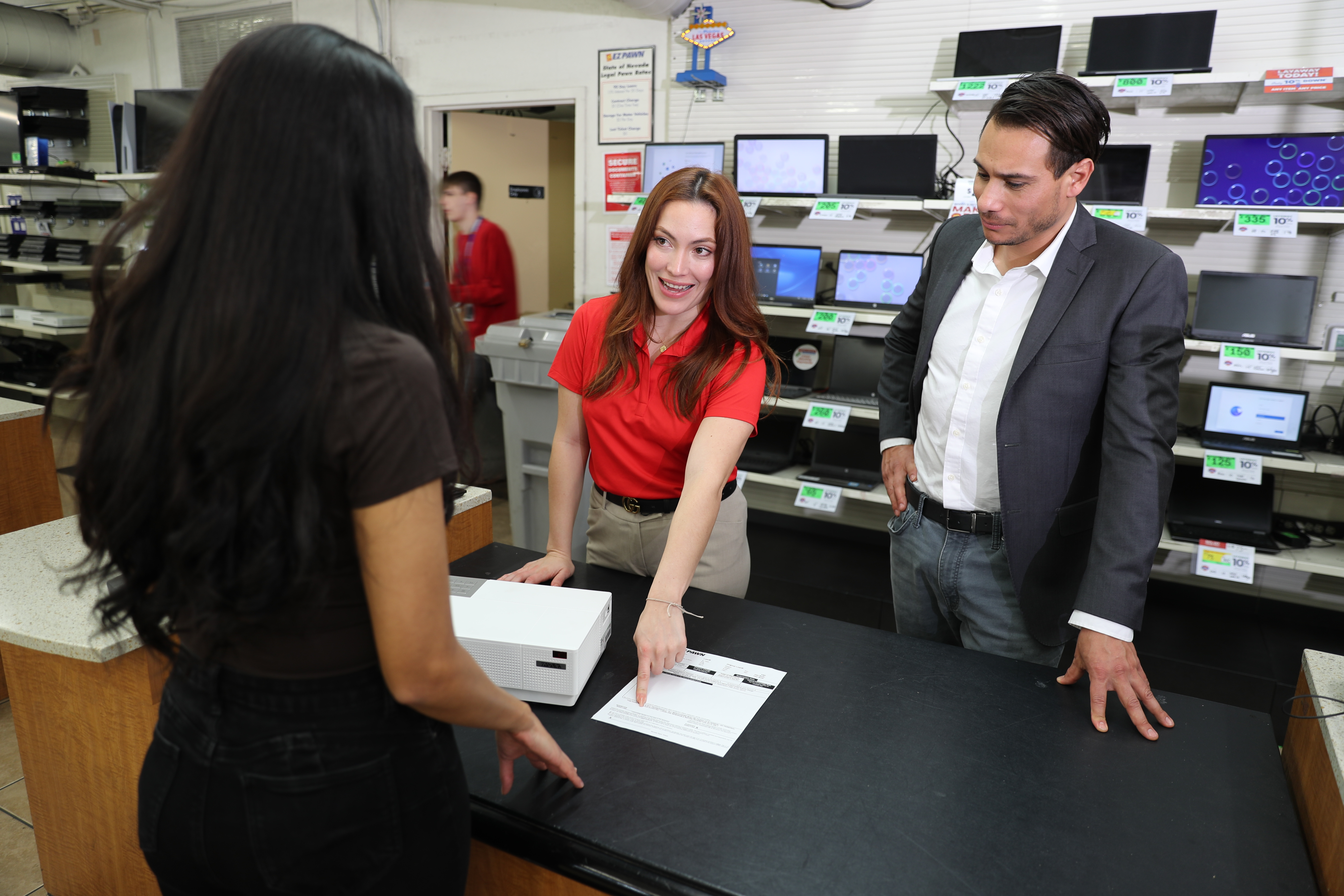 Pawn shops are a type of business specializing in lending money to individuals in exchange for collateral. The pawnbroker evaluates the value of the item, and if the borrower agrees to the loan terms, the pawnbroker keeps the item as collateral until the loan is repaid. If the borrower cannot repay the loan, the pawnbroker retains and may sell the item to recoup their losses1.
Pawn shops typically accept a wide range of items as collateral, including gold and silver jewelry, luxury handbags, electronics, and more. This makes pawn shops like EZPAWN a great resource for those who need quick cash and may have limited assets to use as collateral.


How Pawn Shops Can Help During A Recession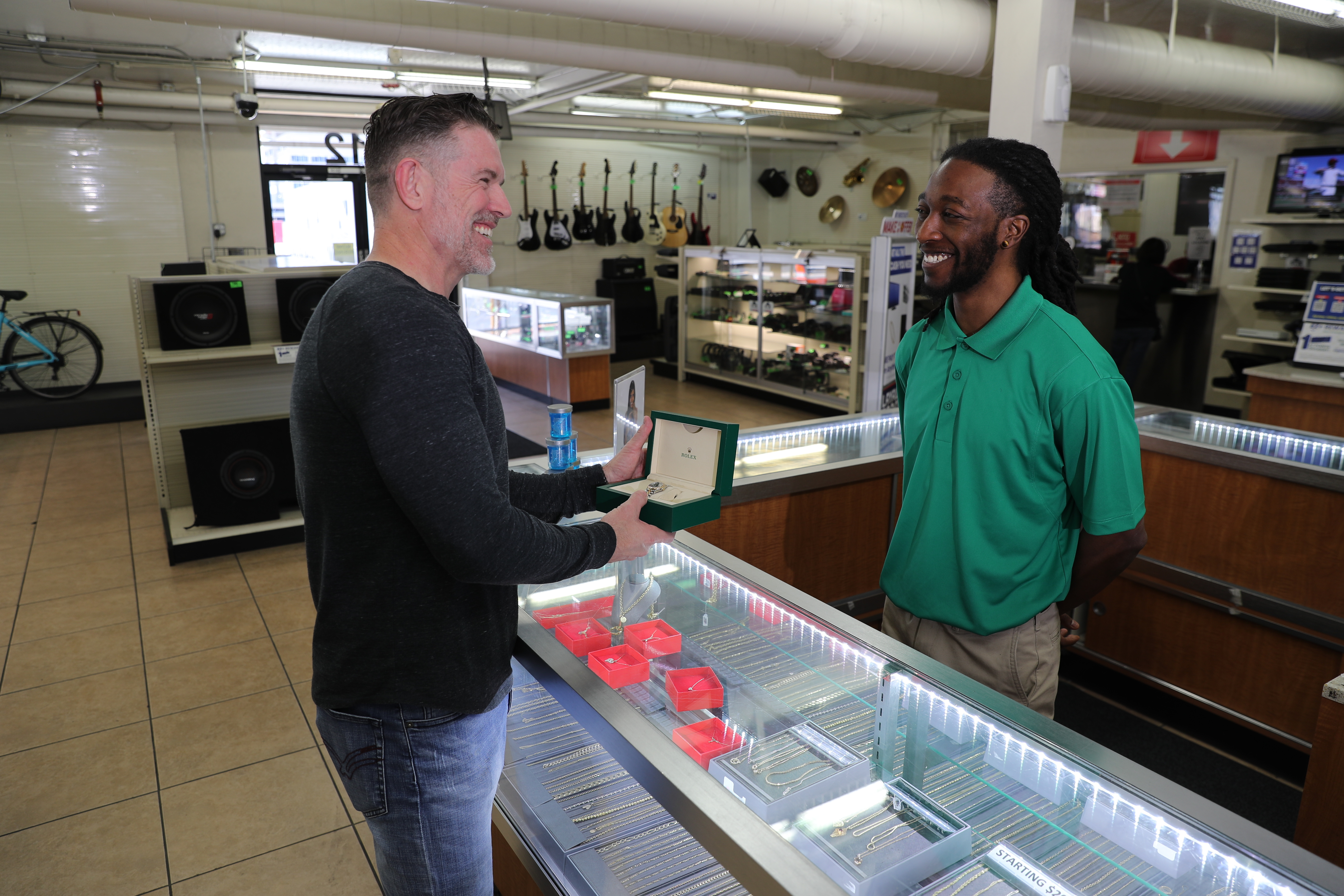 During times of economic turmoil, pawn shops can be a lifeline for many people. When traditional lending institutions like banks tighten their lending requirements and customers can no longer use these services, pawn shops offer an alternative for those who need immediate small dollar relief. Because pawn shops don't require a credit check or income verification, they can be a good option for those who may not qualify for a traditional loan.
Pawn shops can also be a great option for those who have valuable items that they no longer need and simply want to sell outright. By pawning or selling items like gold and silver jewelry, luxury handbags, and other valuable assets, customers can get quick cash to help pay bills and cover expenses during a recession.
Other ways pawn shops can help during a recession:
Affordable shopping: During a recession, many people are looking for ways to save money. Pawn shops sell secondhand items at a fraction of the cost of new items, making them an affordable option for people looking to buy items like shoes, musical equipment for school, or household appliances.
Job creation: Pawn shops can help stimulate the local economy by providing jobs. Oftentimes, during a recession, pawn shops profit. During economic downturns, job creation is especially important and pawn shops can help provide employment opportunities for people in the community when the economy is slowing down. EZPAWN offers its Team Members a living wage plus bonus opportunities and benefits such as paid time off, 401k, and health/dental/vision insurance.
Overall, pawn shops can provide several helpful services during a recession, including quick cash loans, affordable shopping options, and job creation, boosting pawn businesses nationally.


What To Expect
Pawning is a good choice when someone needs cash but does not want to lose ownership of an item. A pawn loan is a type of short-term loan offered by pawn shops that do not require a credit check. You must be 18 years of age (certain states may impose higher minimum ages) and provide a valid government-issued ID to acquire a pawn loan.
Things to consider when it comes to pawn loans are fees, payments, and the timeframe of the loan.
How it works: When you take a pawn loan, you bring an item of value (such as jewelry, electronics, or musical instruments) to a pawn shop as collateral. The pawnbroker will assess the value of the item and offer you a loan amount based on that value1. If you agree to the loan terms, the pawnbroker will keep your item as collateral and you will receive the loan amount in cash.
Loan duration and interest rates: Pawn loans are typically short-term loans, usually lasting around 30 – 60 days (about 2 months). The interest rates on pawn loans can vary depending on local regulations. It's important to understand the interest rate and any additional fees associated with the loan before agreeing to the terms.
Loan repayment and item retrieval: To get your item back, you must repay the loan within the agreed-upon time frame, typically by paying back the loan amount plus any accrued interest and fees. If you fail to repay the loan, the pawn shop may keep your item and have the right to sell it to recover the loan amount. Make sure you understand the terms and conditions of the loan agreement before signing anything. Ask for a copy of the agreement and keep it for your records.


Finding Pawn Shops and Pawn Loans Near You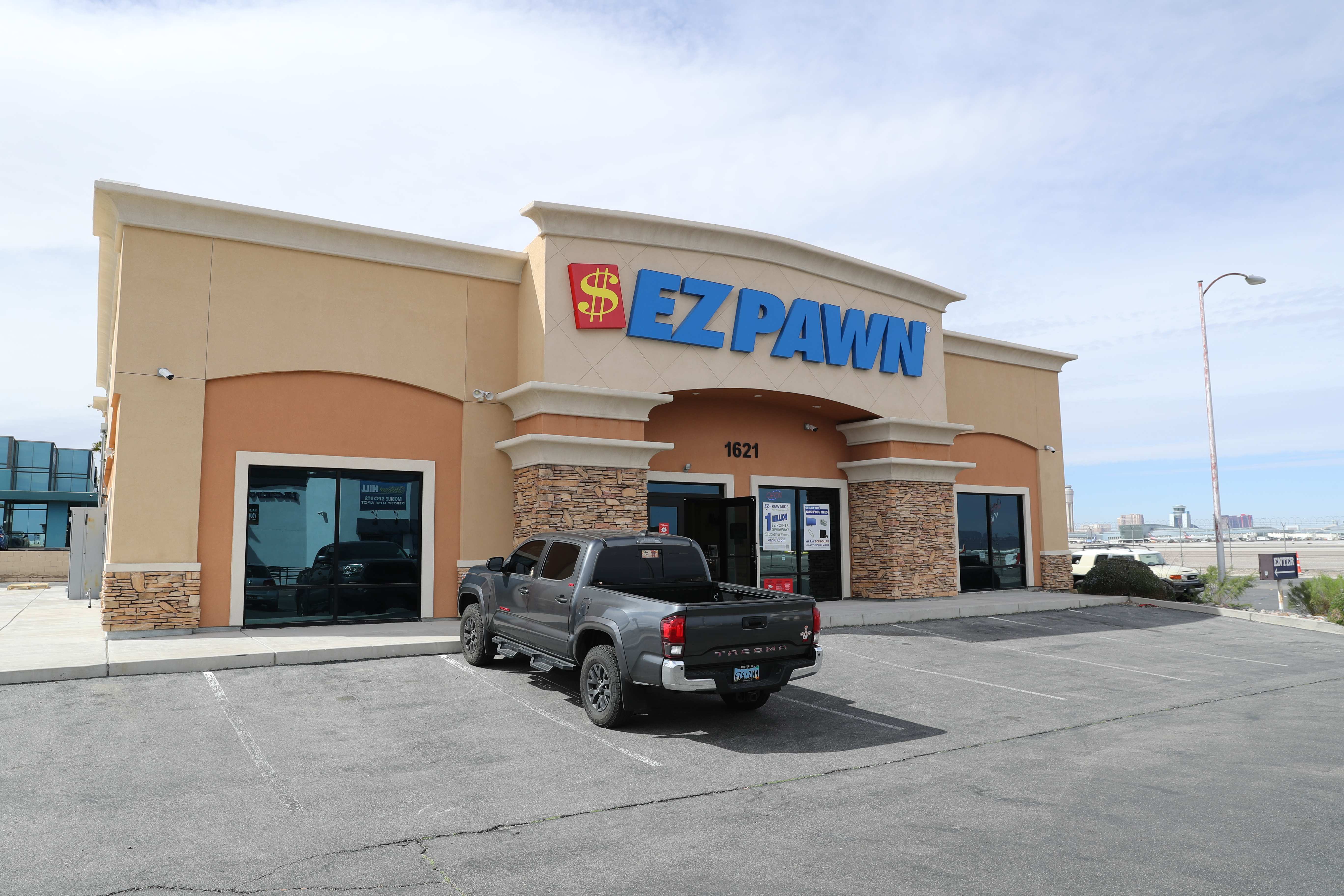 If you're interested in pawning or selling items at a pawn shop, the first step is to find a pawn shop near you. You can search online for "pawn shops near me" or "pawn loans near me" to find local pawn shops, like EZPAWN, that offer loans and accept items for collateral. Be sure to read reviews and check the pawn shop's website to ensure they are reputable and accept the type of items you want to pawn or sell.
When you visit a pawn shop, be prepared to present a valid ID and the item you wish to pawn or sell. The pawnbroker will evaluate the item and offer a loan amount based on its value. If you agree to the loan terms, the pawnbroker will keep the item as collateral until the loan is repaid1.


Pawn Shops As A Solution During Hard Times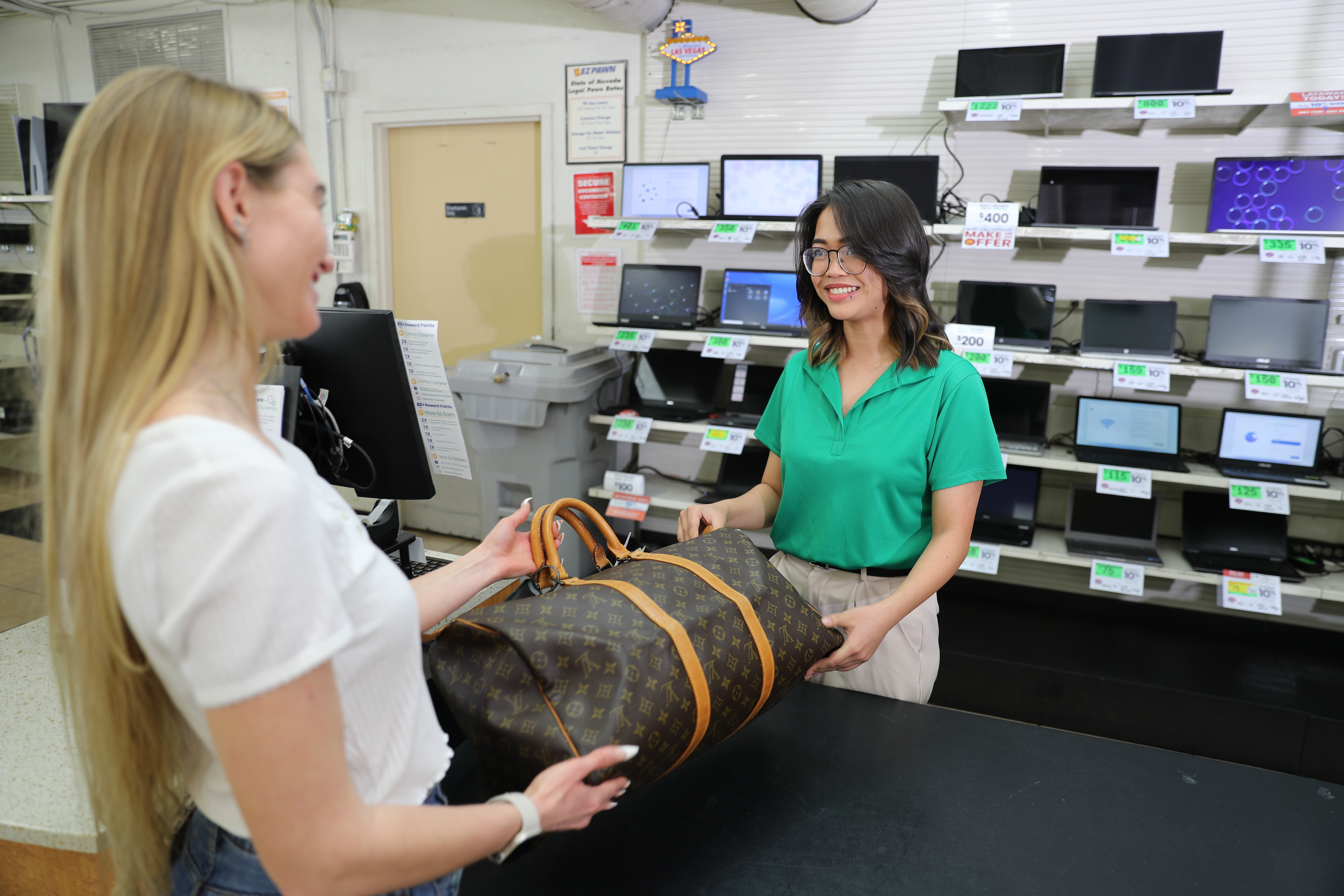 Pawn shops can be a valuable resource during a recession and times of inflation. However, customers can be sure the pawn business and lifestyle confidence our customers require will still be here once the economy stabilizes. Pawn shops offer fast cash loans without the need for a credit check or income verification and accept a wide range of items as collateral. If you're in need of quick cash or have valuable items to sell or you simply want to purchase goods at discounted prices, consider visiting a pawn shop near you. With a little research and preparation, you can take advantage of this often-overlooked resource to help you through tough economic times. Visit EZPAWN today to find out more.
Pawn transactions are based on the assessed value of the item presented. Item evaluation and the amount offered are determined at the sole discretion of the pawnbroker. Complete disclosure of APR, fees and payment terms are detailed on the pawn ticket. Terms and conditions apply and may vary by state and local jurisdiction.