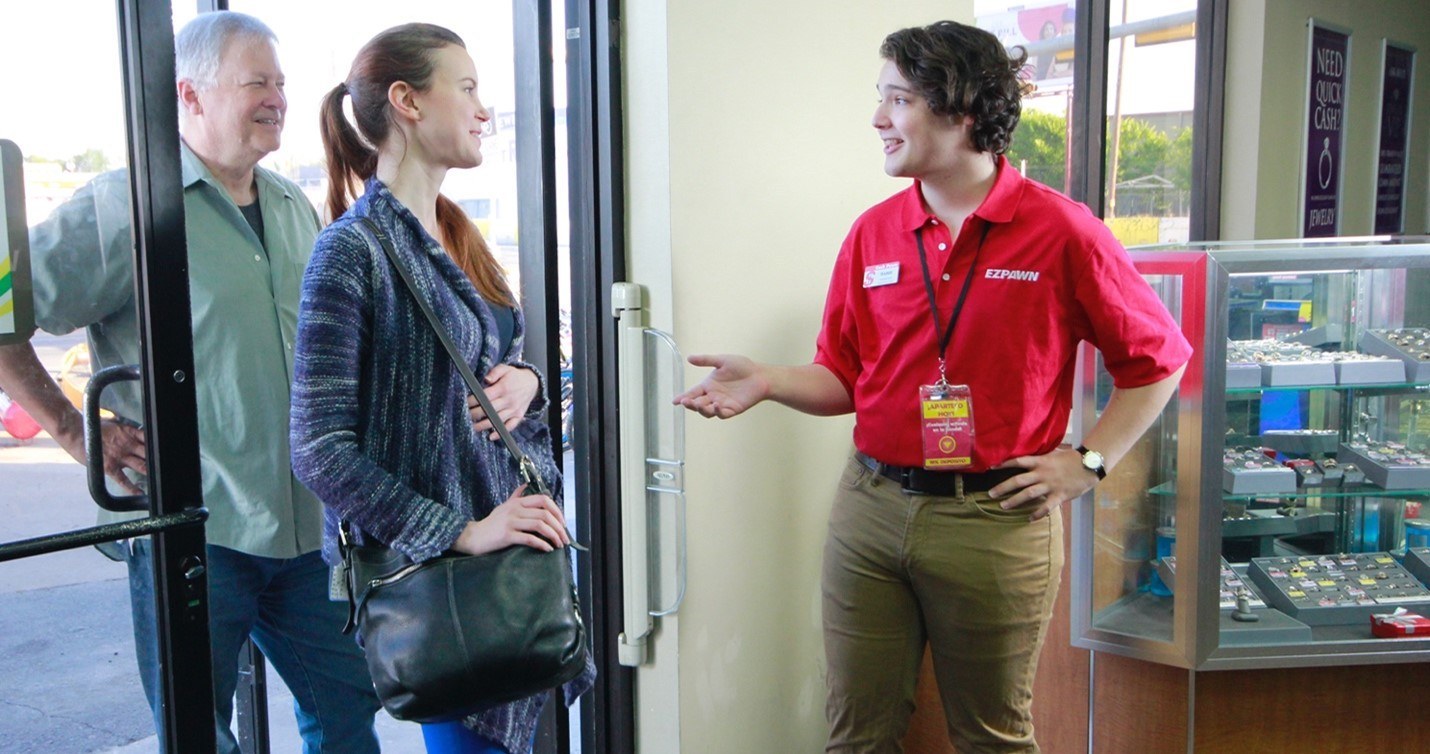 Contrary to popular belief, there are many honest and straightforward pawn shops out there. And though Hollywood might have you thinking these businesses are out to get you - attempting to keep your items, buying stolen goods, charging high-interest rates, or being crooked - these are just myths.
In reality, pawn shops are legitimate businesses that cater to your need to pawn or sell items for cash or buy merchandise for less than you would at a traditional retailer. So, let's jump in to prove these myths are just that—myths.


Myth 1—Pawn Brokers Try To Keep Your Items
This is a common myth about pawn shops.
When you pawn an item, pawnbrokers will give you cash the same day. You can then pay back this short-term loan (pawn), which includes the initial money given to you plus finance charges, or choose to not repay it. If you do not pay back the pawn and redeem your item by the due date, you forfeit the item to the pawn shop. The pawn shop will then sell your item to recover the amount of the pawn you were given and you have no further obligation to the pawn shop.
Pawnbrokers, like EZPAWN, wants customers to do what is best for them. If the customer wants to pick up their collateral, then the customer is provided clear disclosures of what amount must be paid by what date. If the customer decides they no longer need the collateral, then the customer can choose to not pay off the loan. The choice really is with the customer.


Myth 2 – Pawn Shops Are A Last Resort
A lot of people think that pawn shops are for people who cannot get loans or afford to shop elsewhere. This is untrue. Pawn shops cater to a wide variety of customers. Some of these people include: DIYers, wholesalers, bargain-buyers, homeowners, small-business owners, and even environmentalists!
In addition to lending money without the stress of credit checks or credit reporting, pawn shops are a great alternative to online marketplaces. When buying or selling in these digital spaces, it can be a difficult, confusing, and scary process. Pawn shops are a quick, straightforward, and safe alternative for people looking for merchandise or trying to sell something they no longer want or need.


Myth 3 – Pawn Shops Have Poor Quality And Out Of Date Items
Many people think pawn shops only have poor quality or old merchandise that nobody wants. However, this too is untrue.
The reason for this is that pawn shops buy valuable goods in hopes of selling them for a small profit. The better quality of an item taken in, the more likely it is to sell! Pawn shops buy, sell, and pawn name-brand electronics, collectibles, sporting goods, power tools, shoes, jewelry, and more.
Pawn shops do not want items collecting dust on their shelves; therefore, it is in the pawnbroker's best interest to offer customers merchandise others will want to buy.


Myth 4 – They Charge High-Interest Rates
Many people come in expecting pawn shops to charge huge interest rates. This is one of the biggest myths when it comes to pawn. So, let's break it down.
The interest rate is set and doesn't vary from customer to customer. A customer's transaction history has no effect on the interest rate. Moreover, pawn shops must be licensed and regulated at the state/local level, which includes the amount of interest or fees that can be charged on a pawn loan. This keeps pawn shops from charging higher than expected interest rates. Therefore, customers have a pretty good idea of what to expect before walking into one. Also, pawnshops disclose the interest or fees to the customer prior to taking any collateral from the customer. The idea that pawn shops charge exorbitant interest rates is a myth. Hopefully, over time, this myth will fade out and customers walk in expecting a fair transaction.


Myth 5 – They Buy Stolen Items
You may be under the impression that pawn shops buy, sell, and pawn stolen items. Point blank, this is not true.
Pawn shops are held to extremely high standards and make every effort to ensure the merchandise taken in as pawn and/or purchased from a customer is not stolen. Before taking in any merchandise, pawnbrokers check serial numbers and ask probing questions to determine the true source of the item.
Pawn shops are required to submit to local law enforcement a log of every item that is taken in, so that law enforcement may match it to any item reported as stolen. In addition, customers who are pawning or selling merchandise are required to provide valid identification. If something is determined to be stolen, that identifying information helps law enforcement track down the merchandise and conduct its investigations.
Finally, it behooves pawn shops to do their best not to take in stolen merchandise as any item deemed as such must be removed from inventory and turned over to the police, thereby eliminating the opportunity to sell it.


Conclusion:
There are many myths surrounding pawn shops. Thanks to Hollywood and modern TV shows, they have notoriously garnered a bad rap. However, after reading this article, EZPAWN hopes some of these myths become a thing of the past.
Now that we've put these myths to rest, make sure to swing by one of our local EZPAWN stores today. We are one of the largest pawn operators in the U.S. and Latin America. Our reputation speaks for itself and is supported by our growing customer base. One of our trusted pawnbrokers will gladly help you!