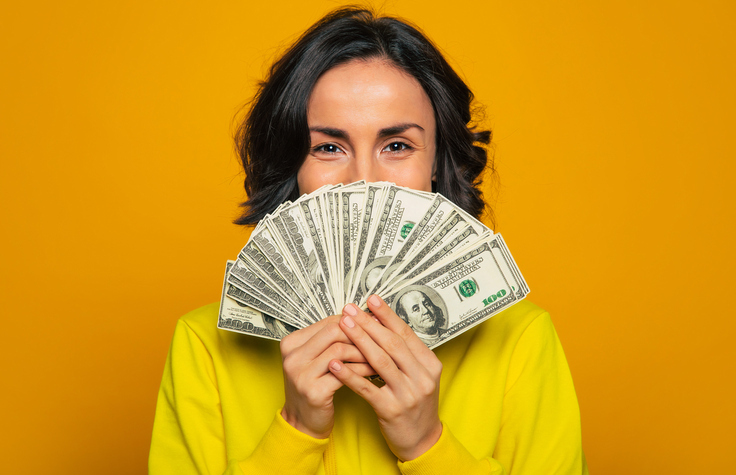 Pawn Overview
Need some quick cash? No problem.
You may be asking yourself: what should I pawn to get the most amount of cash?
This is a frequently asked question in the pawn industry. And luckily there are answers.
But before we jump in, let's go over how pawn works.1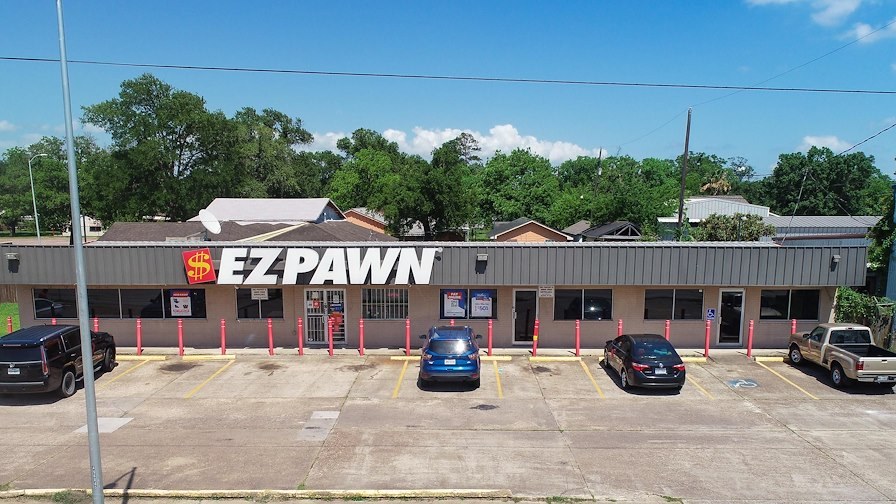 First, find an item you own that holds some real-world and/or economical value. The greater demand for an item, the greater return you will likely get for it. Also, make sure the item is in good, working condition. Then take it to a local pawn shop, like EZPAWN, to get it evaluated. A pawnbroker will look at your item(s) to generate a loan value based on what they think it's worth.
The pawnbroker will offer you a short-term loan for your item based on its value - this is called a pawn. If you accept the pawn, you get cash that day and then have a select amount of time to pay off your pawn.1, 2 You will be paying back the amount given to you plus finance charges, which vary by state. The time allotted to repay the pawn and redeem your item is typically 30 - 90 days, and also varies by state. If you elect not to redeem your pledged item by the due date, the pawn shop takes ownership of the pledged item and you have no further obligation on the pawn.
Sidenote: The other option is to sell your item outright to the pawn shop. You will still be able to leave with cash that day; however, your only option to get the item back would be to repurchase it from the pawn shop.
Okay, so now that we understand what a pawn is, let's jump into the items that will get you the most cash.
Generally speaking, this list of items tends to result in the most cash for your pawn.


Top 10 Items to Pawn for Cash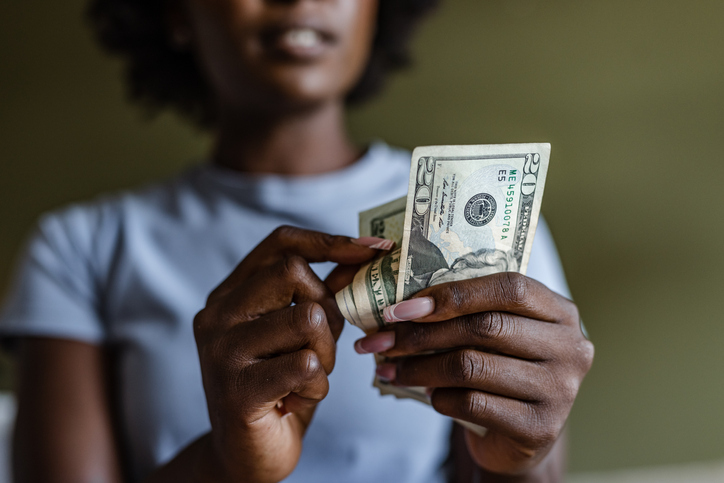 1. Jewelry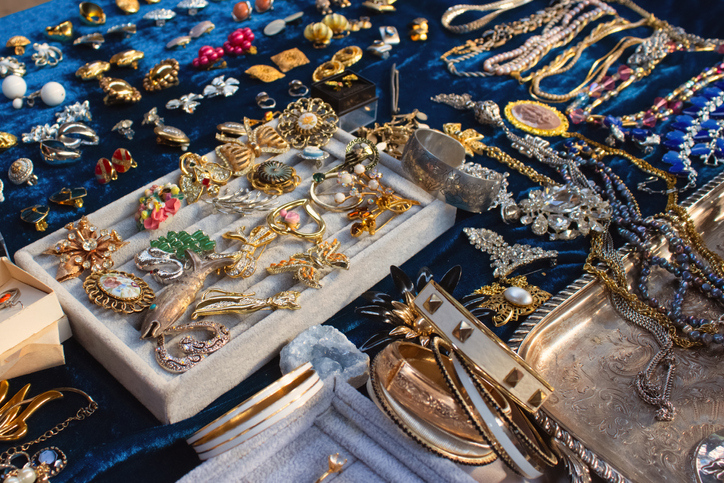 Necklaces, Bracelets, Rings, Watches, Earrings, Pins, Gold Jewelry, Silver Jewelry
Across the board, jewelry (authentic, real jewelry - not costume jewelry) generally yields the most amount of cash. This is because jewelry is made from precious metals, such as gold and platinum, and often incorporates diamonds and other precious gemstones. Jewelry also tends to hold its value over long periods.
If you want to get the most amount of cash, focus on jewelry with gold, diamonds, or platinum. And don't think that jewelry must be in perfect condition. Most pawn shops will take broken pieces as they still have value.
2. Precious Metals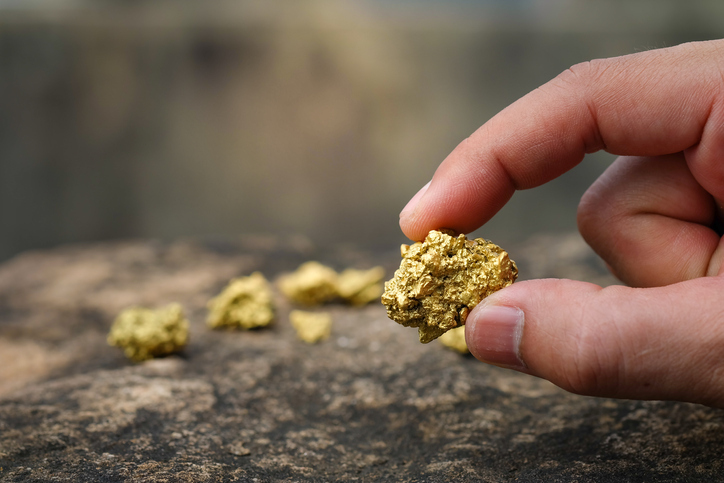 Gold, Silver, Platinum, Copper
Demand, price, and market factors will determine the worth of your metals. Regardless of how the economy is performing, precious metals (mostly gold and silver) generally ﷟hold their value quite well over time and can even perform better than traditional currencies in some cases. Therefore, they make great items to pawn.
3. Gemstones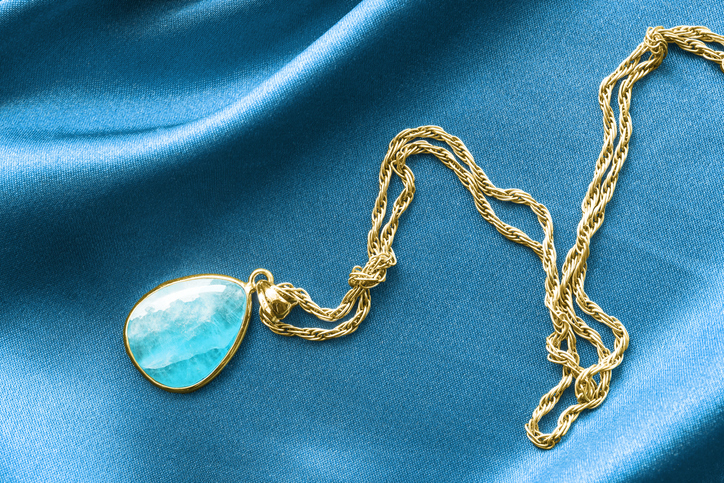 Gemstones are also a great way to get quick cash. Just like precious metals, they too generally hold their value quite well over time. In addition to diamonds, types of gemstones include ruby, amethyst, sapphire, opal, and topaz.
According to the International Gem Society, "gems of lesser value often appreciate more and are easier to liquidate. Many well-informed investors choose low to moderately-priced gems. Then again, some investors have also had excellent returns in the rare, high-end, or unusual segments of the gem market."3 To get the most cash for your gemstones, it helps to know the history of the gem and to be able to verify its authenticity with the proper paperwork.
Keep in mind that gems do not necessarily need to be in a setting; pawn shops will happily give you cash for loose stones.
4. Electronics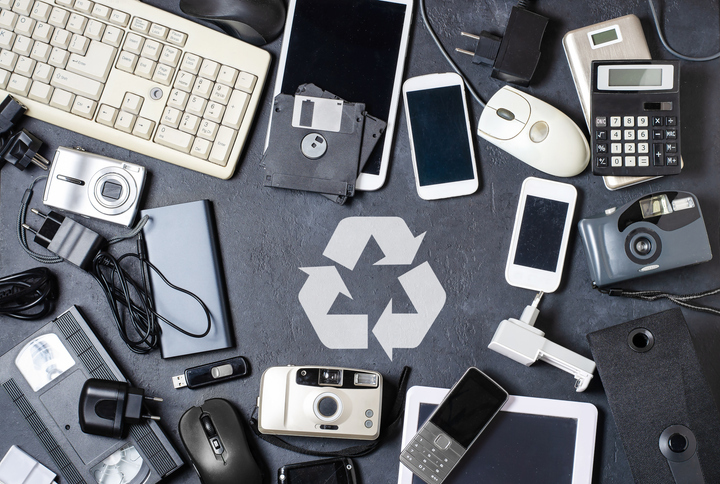 High-end TVs, Gaming Consoles, Laptops, Tablets, Smartwatches, Cameras
Pawn shops are happy to loan on your electronics. Typically, electronics have a good resale value (if gently used) and can get you the fast cash you need. If you're going through your house and looking for items to pawn, electronics are great items to consider.
5. Firearms (registered to you)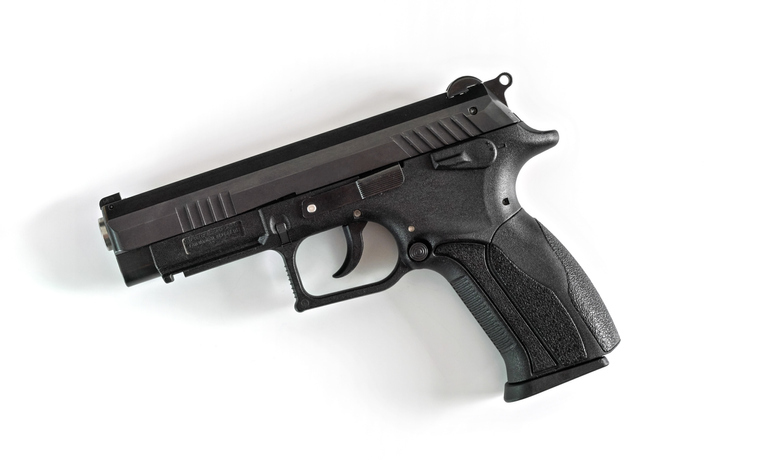 Many pawnshops, like EZPAWN, are licensed federal firearms dealers and will give you cash for your firearms. EZPAWN pays top dollar for certain firearms such as rifles, handguns, and shotguns. Our experts are ready to assist with your firearm pawn needs. Not all EZPAWN locations loan on or purchase firearms and others only transact in certain types of firearms, so be sure to call ahead first.
Some things to consider when heading to a pawn shop with your firearm:
Come prepared with the firearm's credentials and your identification
Make sure the gun is unloaded and the case is locked
Make sure the safety is on
If you pawn your firearm, you will be required to satisfy background check requirements to reclaim it2
6. Power Tools + Equipment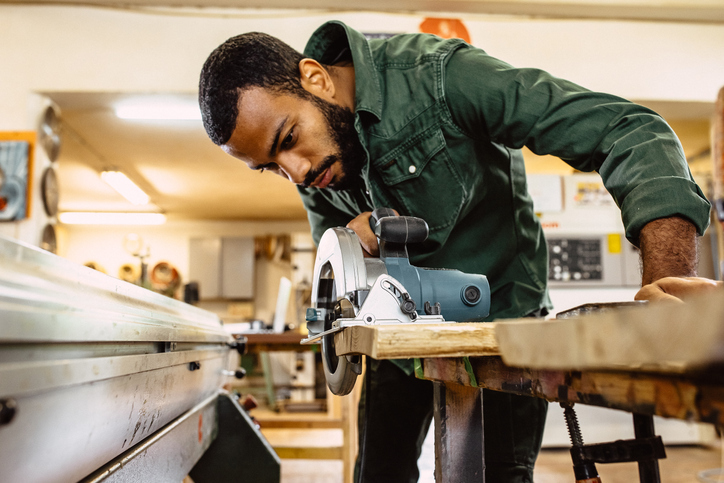 Drills, Saws, Lawnmowers, Pressure Washers, Compressors, Generators
If you're doing any cleaning or decluttering, take note of your power tools. Power tools and equipment retain their value especially well if they are name brand and in good working condition. Popular, trusted brands include: Milwaukee, DeWalt, Craftsman, Ridgid, Kobalt, Skil, Bosch, and Festool.
The newer the tool, the more cash you'll likely get for it. Cleaning up your tools to remove sawdust, grease, and other dirt and grime will help get you the best pawn offer on your tool.
7. Antiques / Collectibles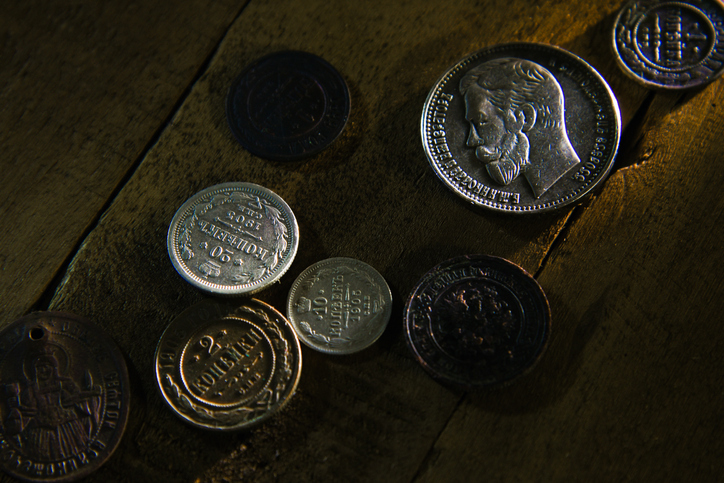 Art Pieces, Sports Memorabilia, and Gaming Cards
If you have highly sought-after antiques, artwork, or collectibles, then you may have something of great value on your hands. However, it's important to do plenty of research before bringing such items to a pawn shop and get them authenticated with the proper papers/certifications. If you have credentials for a piece, you will likely be able to walk away with more money in your pocket.
8. Musical Instruments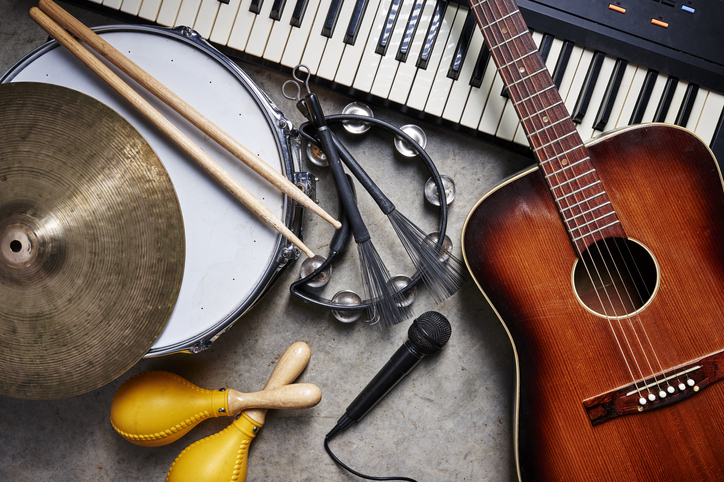 Electric Guitars, Acoustic Guitars, Amps, Violins, Drums
A great way to get some quick cash is to pawn a musical instrument. To ensure you get the highest cash offer possible, make sure it's in good condition, free of dust, and void of anything else that might reduce its value. Keep in mind that musical instruments that are played in high school bands and orchestras are in higher demand during the summer months.
9. Sporting Goods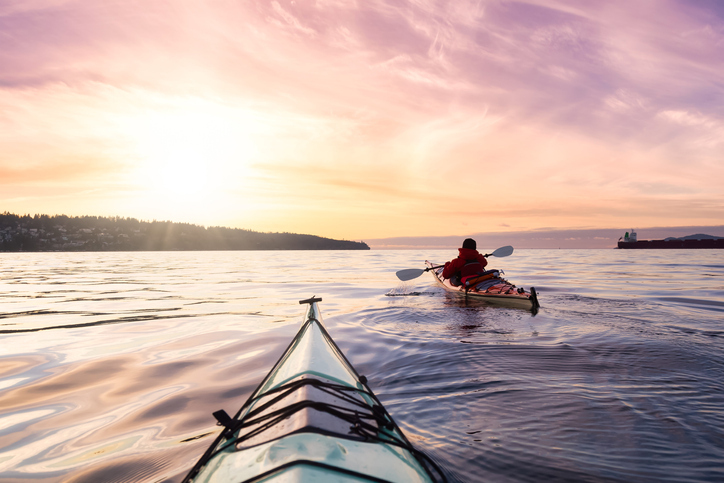 Bikes, Snowboards, Camping Gear, Kayaks, Fishing Gear
Depending on the original price, the condition, and the year of manufacture, you can get some quick cash for sporting goods. Pawning a nice kayak will net you more money than most fishing gear, but both are great ways to get the cash you need.
10. Rare Coins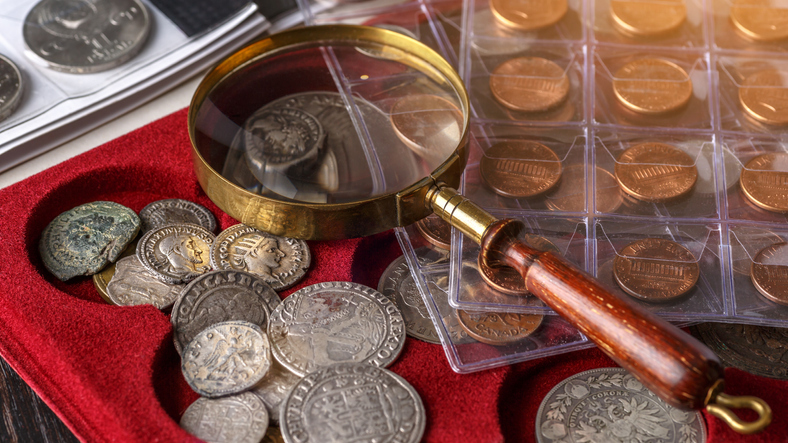 Have you ever collected rare coins? Or have a jar of spare change lying around with some rare coins inside?
It doesn't hurt to look and see if any of the coins are greater than face value. If you find yourself coming across a rare coin, do some quick research to see how much others are selling similar items for and/or the worth. The next step is to bring it to an EZPAWN to get it evaluated by a pawnbroker.
You may be able to get a handsome amount for that rare coin you didn't know was sitting in the bottom of your change jar. Cha-ching!
Find An EZPAWN Near You
With this list of easily pawnable items, we hope you have stumbled upon some merchandise you own to pawn for some quick cash! There are plenty of other pawnable items but this list of top ten items to pawn should help get you started.
If you want more information about pawning, or even buying and selling, head over to our website to learn more about EZPAWN and pawn shops in general. We are happy to help you get the cash you need for your valuable items!
Pawn transactions are based on the assessed value of the item presented. Item evaluation and the amount offered are determined at the sole discretion of the pawnbroker. Complete disclosure of APR, fees and payment terms are detailed on the pawn ticket. Terms and conditions apply and may vary by state and local jurisdiction.
Pawnbrokers who are licensed to deal in firearms are required to follow applicable firearms laws and regulations, including conducting a background check prior to releasing a firearm back to a customer. Failure of a customer to satisfy background check requirements could prevent the return of the pledged firearm. Terms and conditions apply and may vary by state and local jurisdiction.
International Gem Society, 2020 | https://www.gemsociety.org/art...;