Looking to sell your pawn shop business? Let's make a deal!
We want to partner with you and make the entire sale process easy, honest and pleasant.
EZCORP Acquisition Values:
Full & Fair Value for Your Business
Flexible Deal Terms
Efficient Timeline & Closing Process
Confidential
Tailored Approach to the Uniqueness of Your Circumstance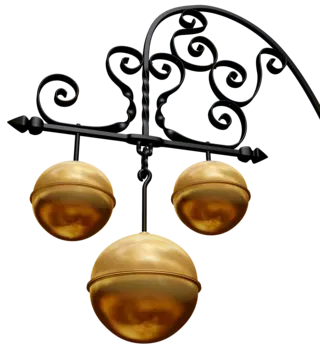 We know how difficult it is to build a great pawnbroking business. If and when you decide to sell, rest assured that we will partner with you throughout the process. Selling your business doesn't have to be difficult, stressful, or scary.
Testimonials
I recently had the pleasure of working with EZCORP to do a unique partnership with Max Pawn, and I was absolutely impressed with their integrity and transparency throughout the entire process. The team was always upfront and honest, and I never felt like I was being misled or taken advantage of.

Their fair pricing and evaluation was also a huge selling point for me, and I was relieved to know that I wasn't being charged exorbitant fees or broker commission rates. Instead, EZCORP offered flexible payment options that made the transaction easy for both parties.

What I appreciated the most about working with EZCORP was their flexible approach. They were able to work with me to create a customized plan that met my unique needs and timeline, without ever pressuring me to make a decision that wasn't in my best interest.

Overall, I would highly recommend EZCORP to anyone looking to sell their pawn shop with confidence and peace of mind. Their commitment to integrity, transparency, and fair pricing is unmatched, and you can trust that you won't have to pay outside brokers to get the job done."

Michael Mack - President - Max Pawn Luxury
When it came time to explore the possibility of selling my small chain of pawn stores, I was hesitant to speak with outsiders for fear of my staff becoming concerned for their financial future and fear of my customers becoming uncomfortable with the thought of a new owner taking over their loan. After initial discussions with EZCORP, those fears were quickly put to rest by their professional demeanor and respectful approach to our initial conversations. The entire process was much shorter than I expected and the communication was constant with each passing milestone as we navigated the sale process. When it came time to share the news with my staff, EZCORP was there to assist as needed and dedicated their HR staff to answer my staff's questions in person and in a private meeting. EZCORP retained my entire staff and the way they transitioned each individual employee from my payroll to theirs was impressive!

It was a difficult decision to sell my business but being able to directly negotiate the purchase price with EZCORP was a fair and straightforward process. I knew my business better than anyone else and it was my preference to not pay a commission to complete the transaction. The leasing process was even easier, EZCORP signed a long term lease at fair market rates and I was able to secure a national tenant that most investors seek.

Overall I am very happy with my decision to sell to EZCORP and if you are on the fence, you should do yourself a favor and have a simple conversation to see if it makes sense for you to sell."

Jimmy Rodriguez – Max Money Pawn
Contact us today and let us show you the "EZ" way to sell your business!
Who We Are:
Formed in 1989, EZCORP has grown into a leading provider of pawn transactions in the United States and Latin America, operating over 1,200 stores across a number of brands including EZPAWN, Value Pawn & Jewelry, Empeño Fácil and Guateprenda. We also sell pre-owned and recycled merchandise through a broad network of retail locations. We are dedicated to building shareholder value by satisfying the short-term cash needs of our customers, focusing on an industry-leading experience that is fueled by continuous innovation.
We provide numerous convenient options to obtain short-term cash, including non-recourse pawn loans collateralized by personal property. We also sell pre-owned merchandise to consumers seeking good value. Headquartered in Austin, Texas, EZCORP is traded on NASDAQ under the ticker symbol EZPW.
The Company employs approximately over 7,000 people between the U.S. and Latin America. We believe in People, Pawn and Passion – We have the right people in the right place at the right time, to lead the way today and to step into greater roles tomorrow. We simplify our approach to business by focusing on behaviors and actions that drive positive customer and business results. We actively collaborate as a team, celebrate our wins, communicate our efforts and motivate every Team Member to do their best every day.