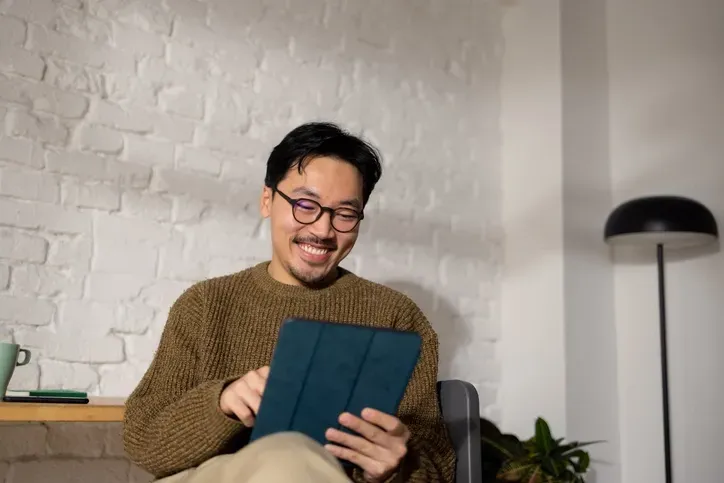 Layaway is a way of buying something in which a customer makes a down payment on an item, and the store then holds the item while the customer pays the remainder of the price in scheduled installments. After all payments are made, the customer takes possession of the item.
Layaway is great for all types of shoppers because it's flexible. Our customers at EZPAWN love layaway because it doesn't require a credit check or show bias like other traditional lease-to-own programs.
Below is an easy graphic to understand how EZPAWN's everyday layaway program works. Here are the key layaway takeaways:

Come into any store, select any item you want.
Put down a minimum payment of 10% of the price, plus a small fee. The item will then be held for you.
Make scheduled payments.
Pick up the item upon final payment.
Understanding layaway plans is very easy and many of our EZPAWN customers love this program. In a nutshell, layaway transactions allow customers to obtain an item they couldn't pay for all at once. This is accomplished by first agreeing to the layaway agreement that consists of installment payments, service and cancellation fees, how to pay interest charges, and more, and then picking up the item once the final installment payments and any interest has been paid off. You can view your layaway purchases, and online layaway plans, by visiting EZ+ and downloading the app! Credit scores are not applicable.
History of Layaway

Layaway became increasingly popular during the Great Depression of the 1930s. Many people were struggling financially during this time, and layaway allowed them to purchase essential items without having to pay for them all at once. Layaway became popular during the holiday season, as it gave people a way to buy gifts for their loved ones without putting a strain on their budgets.
Layaway declined in popularity in the 1980s, as credit cards offered consumers the ability to buy goods now and pay for them later, and many people found this to be a more convenient option than layaway. However, layaway experienced a resurgence in popularity in the wake of the recession of 2008. Many people were unable to obtain credit during this time and layaway once again offered a convenient and affordable way to purchase goods.




Pros & Cons of Layaway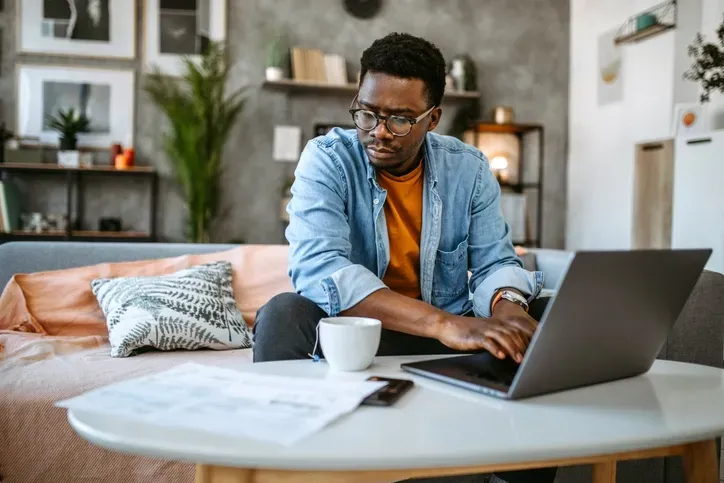 It's important to know the pros and cons of a layaway program. At a minimum, it's important to understand how to benefit while understanding the rules associated with a layaway program. Overall, however, layaway is a great option for shoppers when knowing the pros and cons. So, let's get into it!
Pros
1. Spread Out Payments
This is arguably the greatest benefit of layaway. With a layaway program, customers can pay in small installments, making the payments much more manageable by working within their budgets. This type of payment structure incentivizes shoppers to pay off the item so they can secure it and then pick it up.
2. Avoid Interest and/or Debt
With layaway, customers won't be charged interest on purchases. This is another great benefit of layaway over other payment options like credit cards or loans. Often times, layaway will cost less than charging purchases to a credit card as credit cards have interest attached to them.
For example, suppose you use a credit card and purchase a $300 TV with 18% interest. If you wait to pay the total off until the next month (after the interest charge), you'll be charged ~ $54 in addition to the $300 for the TV.
If you used layaway to pay for this $300 TV, you could put 10% down, plus the layaway fee of $10.00 for a total sale amount of $100.00 or more. Then the remaining balance of the layaway can be paid in three to five (3-5) equal payments, depending on the amount. For the $300 dollar TV example, payments will be split into 4 equal payments of 120 days (about 4 months). Reference the table below in the "payment terms" section.
As you can see, this clearly makes layaway the better payment option. In a layaway transaction, agree to the terms by dividing the payment over X months. Simply pay the amount stipulated and receive the item at the end of the term interest-free.
3. Beat the Holiday Rush

By purchasing items before the mad dash of the holidays, you won't have to battle through the rush of Black Friday crowds nor will you have to get up at the crack of dawn to start shopping. You can sit back and relax, knowing that all of your gifts are already secured. Plan accordingly and you'll be able to have your final payment date scheduled prior to holiday gift-giving!
4. More Buying Options
By putting just a percentage of the price down, shoppers have a wider range of items they can purchase. This is because it's affordable and interest-free, saving shoppers money from potentially accruing debt. Layaway gives the shopper much more flexibility when purchasing an item as they don't have to pay for all of it upfront. Shoppers can secure items that traditionally were too expensive by paying over time.
5. Secure High-Demand Items
Layaway comes in handy by locking in today's low prices before popular items get sold out due to high demand. Some of these items include toys, electronics, handbags, and even jewelry. These popular items can sell out quickly. By putting a popular item on layaway, shoppers can guarantee they'll have the item - once all payments are paid.
Layaway makes shopping much easier and more enjoyable. So, if you're thinking about a high-demand item, think about purchasing it with layaway at EZPAWN! All you need is 10% down (plus fees) to secure the item1.
6. No Credit Checks – Almost Anyone Can Apply
Unlike credit cards, EZPAWN's layaway program does not conduct income or credit checks before approval. Even people with past credit problems can qualify for the layaway program. All that is needed is proof of identification showing you are at least 18 years of age and a down payment (plus fees).
This makes securing items, and paying for them, much more manageable, even if your credit history is not great.




Cons
Although there are many positives to layaway, there are also some drawbacks. However, if shoppers are aware of these drawbacks, they can easily avoid the cons by understanding the rules of layaway at EZPAWN.
1. Fees
Often, there are fees associated with layaways. EZPAWN is no exception and will charge the fees below:
Service Fee- The service fee covers the store's cost of processing multiple payments and keeping the items off the shelves. In Texas stores, the layaway service fee is $5. In all other stores, the layaway service fee is $5 for a purchase price of up to $100 and $10 for a purchase price of $100 or over.
Cancellation/Restocking Fee- Stores may charge a cancellation/restocking fee if you decide to cancel your layaway plan, or if you cannot make all the payments by the due date. At EZPAWN, customers can choose to cancel their layaway at any time, receive the balance of any money paid to date, and then pay a restocking fee of either $10.00 or 10% (whichever is greater) of the total sale amount.
2. Payment Terms
Layaway programs come with payment terms. Once shoppers are aware of these payment terms, they can easily manage them and make sure to set aside the required scheduled payments. These payments depend on the total amount of the layaway. The payment schedule for an Everyday Layaway at EZPAWN is below.
| | | |
| --- | --- | --- |
| TOTAL SALES | NUMBER OF DAYS TO PAY OFF LAYAWAY | NUMBER OF SCHEDULED PAYMENTS |
| $0 - $249.99 | 90 DAYS | 3 |
| $250 - $499.99 | 120 DAYS | 4 |
| $500 - $1,499.99 | 150 DAYS | 5 |
| $1,500+ | 180 DAYS | 6 |
3. Not Available for all Purchases
Retailers typically put a limit on the type of purchases customers can place on layaway. For example, a retailer may only offer layaway for electronics, jewelry, or other big-ticket items, but if customers want to use layaway to pay for a popular toy, they may have to go to another retailer.
Some stores may require a minimum dollar limit to use the layaway option. At these stores, customers would not be allowed to layaway items with a price below the layaway minimum, even if their total purchase was over the limit. In other words, every item must reach the layaway minimum and is only applied to each item individually, not to all items purchased.


Layaway Makes Shopping Easier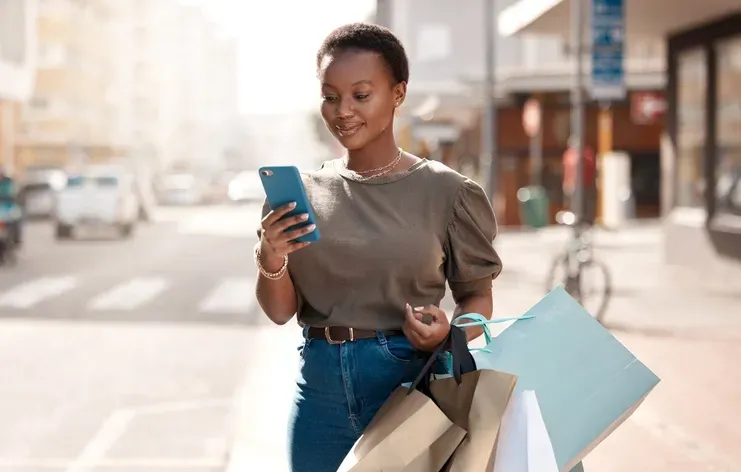 Layaway is a great way to lock in what you want at today's low prices. It also helps avoid those sky-high credit card interest rates. With only a small amount down, you'll get easy-to-afford payments and ensure you never miss out on a great deal. You make payments over time and pick up your items once you've made your final payment. With layaway, you can secure an item with affordable payments when you don't have the funds right now to make the purchase.
Layaway is a program designed to make shopping much easier and more affordable for customers who cannot pay the full price upfront. By reading and understanding this article, EZPAWN hopes that our layaway program benefits all who choose to use it. Customers can always visit a pawn shop near them and ask their local pawnbroker about the specifics. It's as EZ as that!
Visit our layaway policy for more information: https://ezpawn.com/assets/pdf/Layaway-Policy.pdf
Requires a deposit of 10% of the purchase price and 5 equal layaway payment. A non-refundable layaway service fee is due upon initiation of the layaway (the service fee in Texas locations is $5; all other locations the service fee is $5 or $10, depending on the purchase price). Cancelled layaways are subject to a restocking fee of $10 or 10% of the purchase price (whichever is greater). No cash refunds. A credit slip will be issued on all cancelled layaway sales. Credit slip expires after 6 months from the date issued. Please see a Team Member for additional details. Items pictured are examples only.