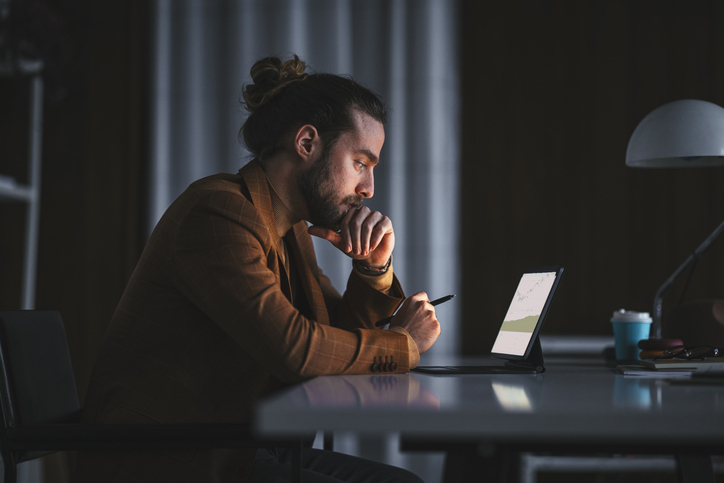 Pawning or selling an item at a pawn shop is one of the best ways to get fast cash. However, many people are unsure about which option is better. Should an item be pawned or sold? Which will net the most cash?
Both options are good but depending on the circumstance, one option could be better than the other. In this blog, EZPAWN will address pawning and selling, the benefits and drawbacks, and how our customers can get the greatest return.
PAWNING VS. SELLING? – WHAT'S BETTER?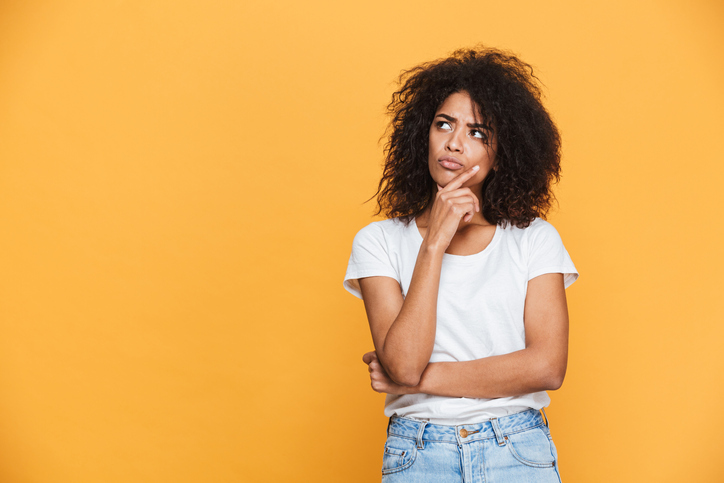 The need for cash applies to both pawning and selling, however, if wanting the item back, the customer may borrow cash against the item by pawning it and redeem the item at a designated later date by repayment of the cash provided to the customer plus finance charges.1 If the person does not want the item back, then it makes sense to sell it.
Additionally, there are other factors to consider when pawing vs. selling merchandise. Below, EZPAWN will address which option is best and how to get the most from a pawn shop.
PAWNING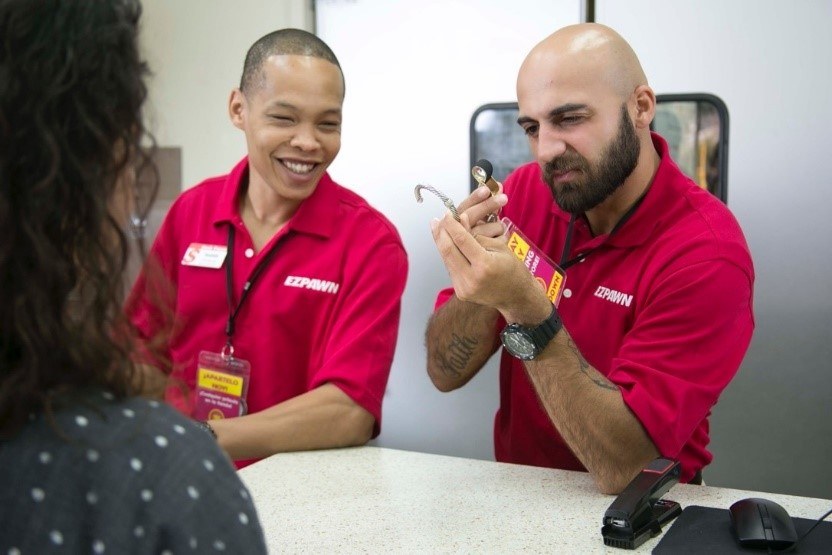 When should an item be pawned? Great question!
Pawning is a good choice when someone needs cash but does not want to lose ownership of an item. This includes getting a loan (AKA a pawn) based on the value of the item pawned, receiving quick cash, and the return of the item when the loan is paid off by the scheduled due date.2 Pawn is a non-recourse loan, which means the customer is not required to repay the loan and failure to repay the loan does not harm the customer's credit, but the pawnshop takes ownership of the item to sell.
Most customers pawn their items for a couple of reasons:
Customers need fast cash – They must pay for something soon. This could include a phone bill, rent, a car payment, or other living expenses that are due soon.
Customers expect to pay back the loan – They need fast cash but will pay off the loan to get their merchandise back. Once the short-term loan is paid off, plus finance charges, 1 customers can pick up the items they used as collateral.2
Benefits Of Pawning
Easy way to get a loan – Getting a short-term loan from EZPAWN is quick and easy. Take in an item. Get cash. Make scheduled payments plus finance charges, 1 either in-store or online, to get the collateral (merchandise) back.2
No bank required – EZPAWN doesn't require customers to have a bank account. There are people who don't have bank accounts or use something outside the traditional financial system to manage their money. Pawn shops help them manage their short-term financial needs where traditional financial systems do not.
No credit checks – Pawn shops don't check credit scores. Pawn transactions are solely based on the value of the item being pledged as collateral rather than income or credit history. Moreover, late or non-payment information is NOT reported to the credit bureaus. Failure to redeem the item(s) pledged as collateral does not negatively impact the customer's credit score and the customer is not precluded from conducting future pawn transactions.
Drawback Of Pawning
Failure to pay the loan means pawn shops sell the item – If a loan isn't paid back, a pawn shop will sell the item to recoup the costs of the pawn loan. Many people think pawn shops want loans to go unpaid. However, this is a myth associated with pawn shops. EZPAWN addresses these misconceptions about pawn shops in its recent blog post: 5 Misconceptions About Pawn Shops. [will link to other blog]
Sidenote: According to the National Pawnbrokers Association (NPA), roughly 85% of people redeem their loans and pick up their items from the pawn shop once the loan has been repaid (NPA, 2020).
SELLING

People sell their merchandise when it's no longer needed or wanted, and they want cash for it instead of donating it or throwing it away.
Benefits Of Selling To A Pawn Shop
Save time – Often listing on online marketplaces takes time to post, answer questions from potential buyers, and meet to complete the transaction. Additionally, there is no assurance the buyer will actually show up once it's time to purchase the listed item. With a pawn shop, one simply takes their item(s) to be sold and leaves with cash. The whole process can take less than 15 minutes! It's important to note the item must be of value and the evaluation is determined at the sole discretion of the pawnbroker.
Get easy cash – Selling to a pawn shop is a quick, convenient, and safe way to get fast cash for items that are no longer needed or wanted.
Personal safety – When transacting with a pawn shop vs. an online marketplace, customers can avoid risky situations, like meeting in uncertain locations. Customers can be sure they are dealing with a licensed, legitimate business with trained pawnbrokers rather than a stranger in a parking lot.
Recycle– If thinking of donating or disposing merchandise, why not first take it to a pawn shop? Customers can walk away with quick cash and recycle their merchandise by allowing someone else the opportunity to benefit from their quality, previously loved merchandise.
Drawback Of Selling To A Pawn Shop
Unexpected price – Pawn shops are resellers of merchandise and therefore need to recoup their costs. This is different than peer-to-peer marketplaces where people are not resellers. Often it takes time for a pawn shop to sell what they bought. As a result, the price evaluation might be lower than expected.
HOW TO BENEFIT THE MOST
The best way to get the most cash when pawning or selling depends on a few things:
The condition – Item(s) should be in good, working condition, relatively new and gently used to provide the best return.
Demand for merchandise – Depending on market conditions, the merchandise becomes more or less valuable. If something is happening in the marketplace that increases demand, the return will be greater.
What a pawnbroker thinks they can sell it for – If a pawnbroker determines a customer's item may sell quickly due to demand or they have limited stock of that particular item, then a customer could get more for their item(s).
The season ­– Essentially this goes back to demand. If the season warrants it, then a customer will most likely get a better return.
WHAT TO PAWN OR SELL?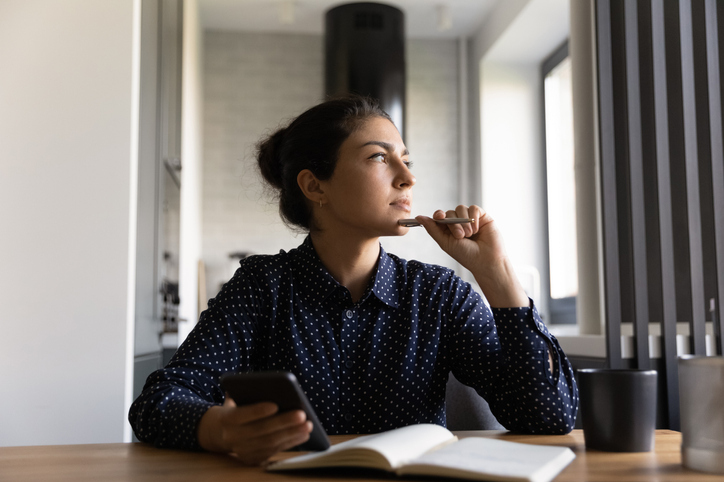 EZPAWN loans on and purchases anything of value. Below is a list of some of common items EZPAWN accepts. Items and demand for items may vary by store, and pawnbrokers set prices at their sole discretion.
Jewelry (including broken jewelry)
Precious metals & coins
Diamonds & precious gemstones
Watches
Firearms (certain types at specific locations) 2
TVs, laptops, & computers
Cameras + camera equipment (drones, stabilizers, etc.)
Musical instruments
Collectibles
Luxury handbags
Shoes
Conclusion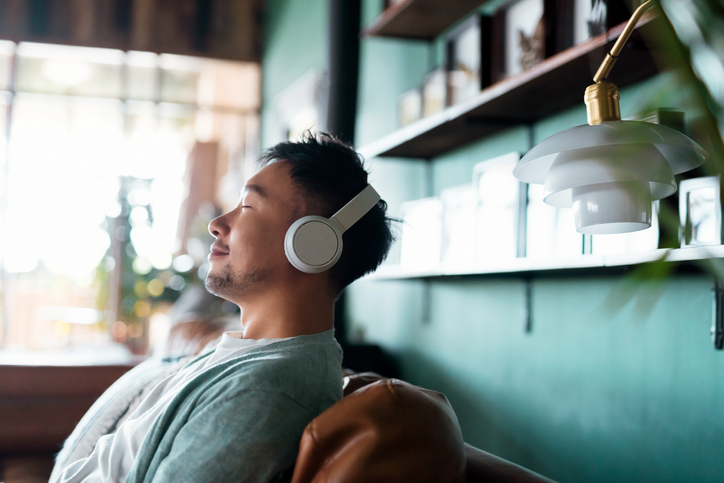 Pawning or selling is a personal choice. It boils down to two options: wanting to get items back or not wanting them back. If customers want their items back, then pawning is the best option. But if they want to get rid of their items, selling is the better choice. Some people believe that selling an item is preferable to pawning it. Often, they think it will get them more money. Others hold the exact opposite viewpoint. The truth is (when pawning or selling) that the cash offered to the customer is based on the merchandise, not the type of transaction. Whether to pawn or to sell primarily it depends on the customer's needs and preferences.
If wanting to pawn or sell, EZPAWN is the place to go! EZPAWN lends top dollar, has a network of stores for convenience, and has tools such as an online app to manage loans and save time!
To recap, a customer's situation will determine whether to pawn or sell an item. Most of the time, a customer knows whether they want the item back or not, so this is an easy decision. If wanting to pawn or sell, visit an EZPAWN today!
1 Pawn transactions are based on the appraised value of the item presented. Item appraisal and the amount offered are determined at the sole discretion of the pawnbroker. Complete disclosure of APR, fees and payment terms are detailed on the pawn ticket. Terms and conditions apply and may vary by state and local jurisdiction.
2 Pawnbrokers who are licensed to deal in firearms are required to follow applicable firearms laws and regulations, including conducting a background check prior to releasing a firearm back to a customer. Failure of a customer to satisfy background check requirements could prevent the return of the pledged firearm. Terms and conditions apply and may vary by state and local jurisdiction.