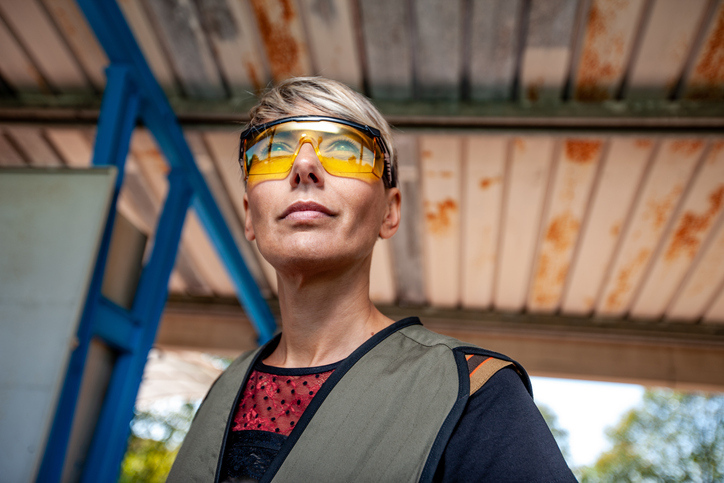 EZPAWN knows the importance of firearm safety and responsibility. As a responsible pawn establishment, we prioritize the well-being of our customers and the wider community. Whether you're pawning, selling, or purchasing firearms, EZPAWN is committed to providing a safe and reliable experience as a firearms pawn shop *in select locations*.
In this article, we will explore the essential aspects of firearm safety at EZPAWN as a licensed firearms dealer, highlighting our top-notch services and diverse selection of used firearms from reputable brands.


Pawning Firearms
At EZPAWN, we offer an efficient and secure pawning service for firearms. We understand circumstances may arise where you need immediate financial assistance, and pawning your firearm can be a viable option to quickly get cash.
Firearm safety remains paramount throughout the process. Our trained staff ensures that all incoming firearms are thoroughly inspected, unloaded, and securely stored, making sure to follow all the laws. We follow strict protocols to prevent unauthorized access, maintaining the highest standards of safety and security.
If you need to pawn your firearm, our process is quick and easy. We will evaluate your firearm and offer you a pawn loan amount for it. Here are the steps to take to pawn your firearm:
Bring in your firearm – bring your firearm (cased and unloaded) and a valid government-issued ID to get the cash you need immediately. You must be 21 or older to pawn a firearm. Other restrictions apply and it's important to inquire about them.
Get cash – once the firearm is evaluated, you will receive an offer for it plus interest and fees associated with the pawn loan. If you choose to accept it, we will safely store your firearm for the duration of your pawn loan, and you will leave with cash in hand.
Make A Decision – At this point, you have a handful of choices. You can forfeit your firearm, redeem it*, or renew or extend your pawn if you need more time (subject to availability).
*If you choose to redeem, we will gladly help you. First, proof must be submitted you are not a prohibited person, and you may be subject to a background check. Then after paying off your pawn loan, plus any additional fees, you can take your firearm with you.
Selling Firearms
Firearms have great resale value. EZPAWN* will also buy your gently used guns and gun accessories* including: rifles, shotguns, handguns, long guns, and tactical firearms and pistols outright. Our highly trained and experienced will carefully evaluate your firearm and then offer you top dollar to get cash fast.
If you're looking to sell your firearm, EZPAWN provides a hassle-free experience while prioritizing safety. Our knowledgeable staff is well-versed in firearms and follows legal and ethical guidelines to ensure a smooth transaction. By selling your firearms at EZPAWN, you can be confident that they will be handled responsibly.
*Select locations
* We do not transact in NFA accessories or items prohibited by the ATF




Purchasing Firearms
EZPAWN takes great pride in offering a wide variety of used firearms at competitive prices (only available at specific stores). Our inventory includes renowned brands such as Smith & WessonTM, Remington TM, Beretta TM, Colt Defense TM, GlockTM. These brands are known for their quality and reliability. EZPAWN is sure to sell firearms that match your lifestyle. Whether you're in search of rifles, shotguns, handguns, or tactical firearms, our knowledgeable staff can assist you in finding the right firearm to meet your needs. Purchasing a firearm requires careful consideration, and we encourage all customers to be responsible owners. We strictly adhere to legal requirements, ensuring that each purchase is subject to the appropriate background checks and documentation.
Find a firearm you like but aren't ready to buy it or don't need it until hunting season? Consider putting the firearm on layaway so you can get it on your schedule. It's really that EZ! However, make sure you understand the rules and regulations when it comes to purchasing a firearm. To make it easy, here's a bulleted list of some - but not all – you'll need to know before you buy your firearm:
You must be 21 years old
Not a prohibited person
Subject to a background check to purchase a firearm
Once the background check is passed, we'll happily sell you the firearm you wish to purchase
Hold periods may apply depending on state or firearm sold


Top Firearms Brands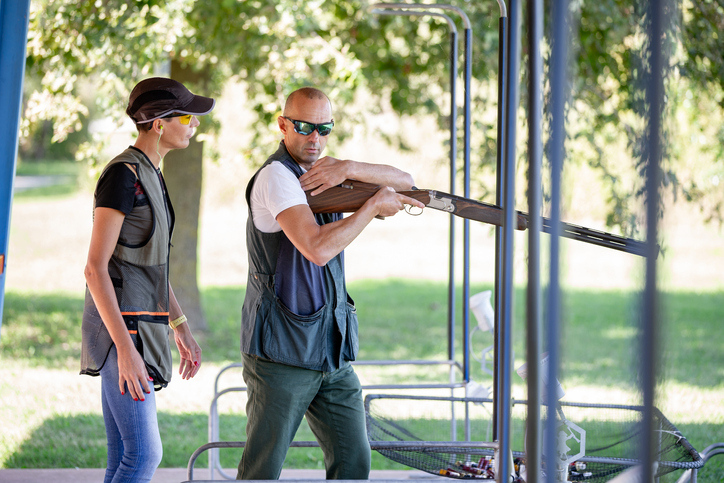 We carry a wide variety of firearms from top brands, including:
* Available brands may vary by store.
Glock TM
Smith & Wesson TM
Remington TM
Browning TM
Ruger TM
Taurus TM
Beretta TM
Winchester TM
Mossberg TM


Types of Firearms
We sell a variety of firearms, including:
*Select locations*
Rifles
Shotguns
Handguns
Tactical Firearms


Firearm Safety Tips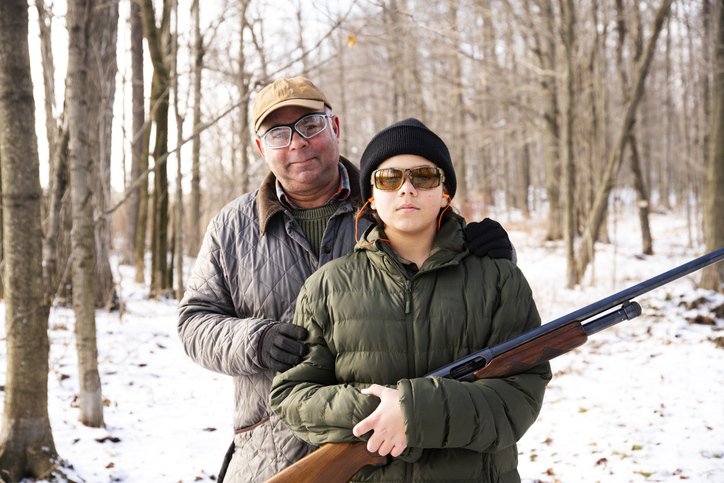 Firearm safety is of utmost importance at EZPAWN. We take numerous precautions to maintain a safe environment for both our staff and customers. Our knowledgeable team is well-trained in firearm safety protocols, including proper handling and storage.
Here are some firearm safety tips that we recommend to all our customers:
Always treat every firearm as if it were loaded.
Ensure you point your firearm at the ground.
Never look down the barrel of a firearm.
Keep your finger off the trigger until you are ready to shoot.
Be aware of your target and what is beyond it.
Store your firearms with trigger locks* in a safe and secure place.
Never leave a loaded firearm unattended.
Take a firearm safety course.
By following these simple safety tips, you can help to prevent firearm accidents. For a free, basic gun safety course, visit GunSafetyTrainingPro.com.
*Customers are provided with trigger locks when purchasing a firearm.




Firearms at EZPAWN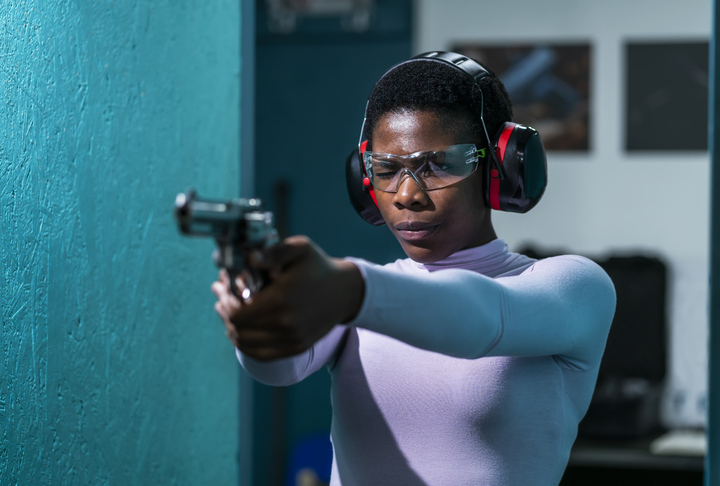 At EZPAWN, we strive to provide a safe and responsible approach to firearms. Whether you're pawning, selling, or purchasing firearms, you can trust our dedicated staff to prioritize your safety and the safety of the community. With our commitment to firearm safety, extensive inventory of used firearms from top brands, and competitive prices, EZPAWN is your go-to destination for all your firearm-related needs. Visit us today to experience our exceptional services and take a step toward responsible firearm ownership.
Contact Us
If you have any questions about firearm safety or our firearms services, please contact the EZPAWN location near you about its firearm policies. We are happy to help you find the right firearm for your needs.